Gourmet pizzaand much more
The first pizza for Regina Margherita and much more… Balthazar offers its customers a classic and international menu... with a pinch of flair. Like its Dom Pizza, a gourmet pizza served with a bottle of Dom Pérignon. But, however enticing, it is not the food, it's the overall experience that wins our customers' heart and mind. It's the quality of our service combined with a friendly, welcoming, and informal atmosphere. At Balthazar there is no dress code and you don't need to wear a jacket: jeans and a shirt will do. Here you can enjoy the best food and drink in a relaxing and comfortable environment.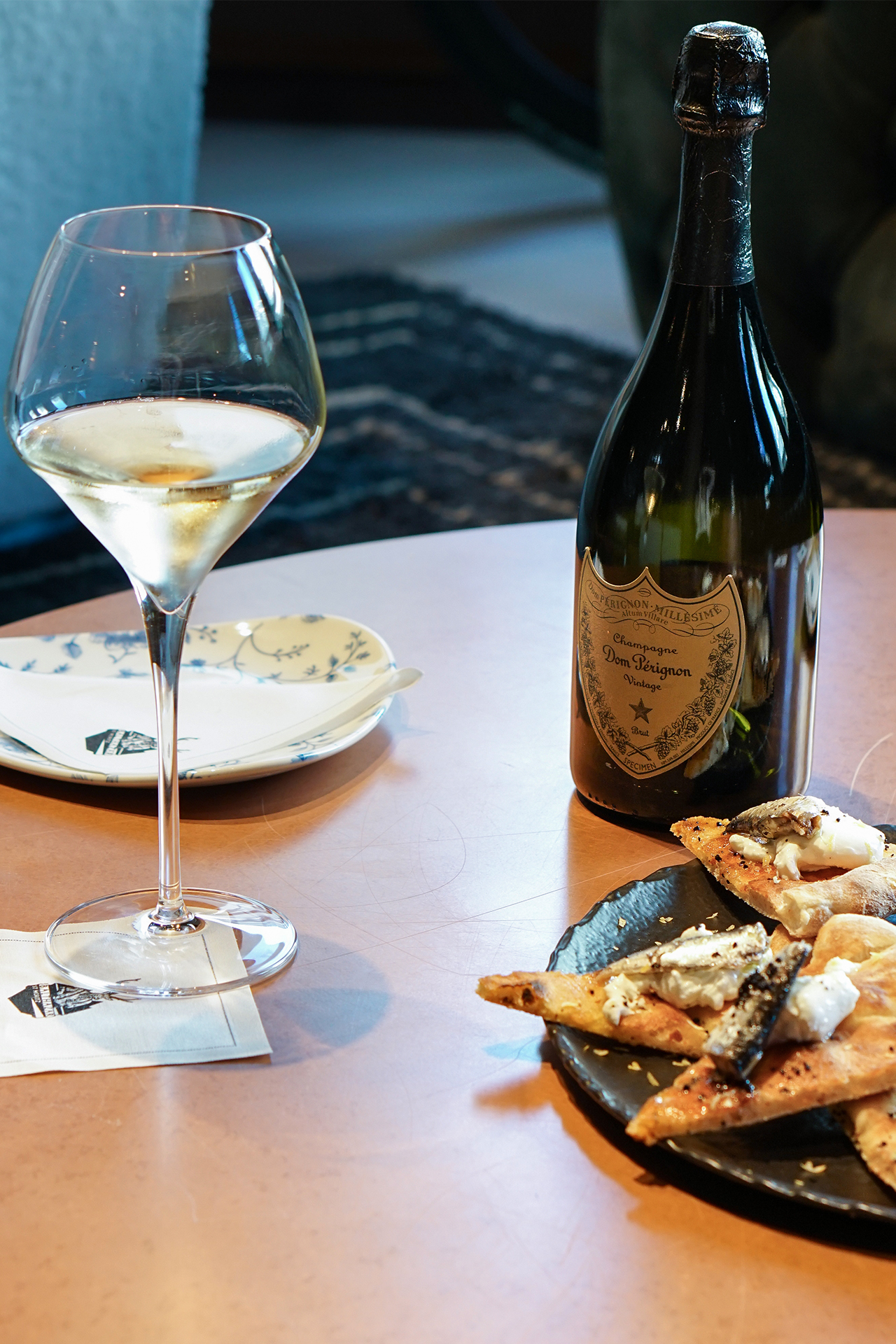 Many opportunitiesand many friends
Work or leisure? You can visit Balthazar with your wife, your partner, your children, your doggie... or you can invite your clients for a business dinner. You can book a private dining room for extra privacy, the Chef's Table for a top gastronomic experience, or enjoy your dinner in the main hall, if you prefer staying with other guests and experience the glamour that only a very few places in the world can give. In St Moritz, you can.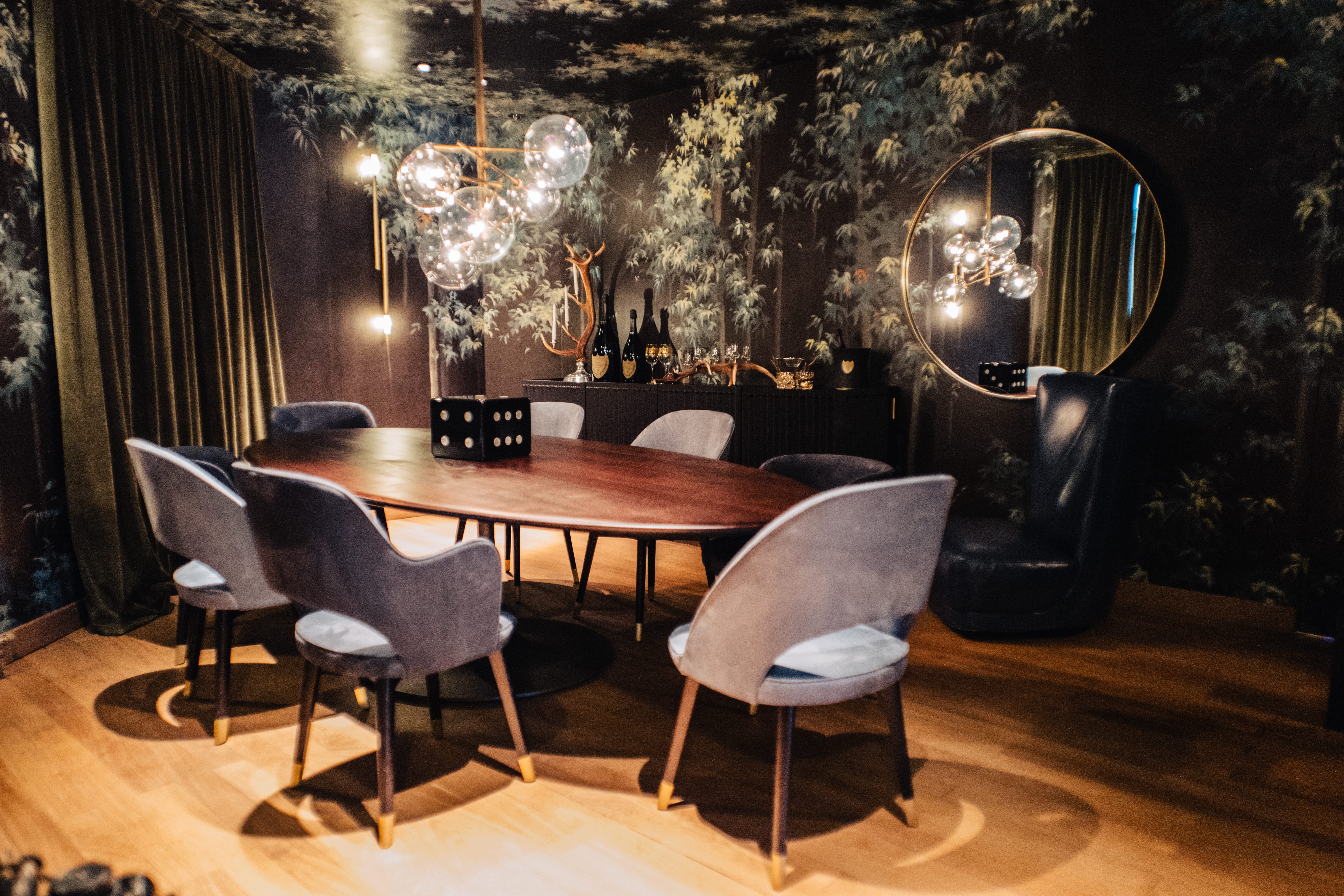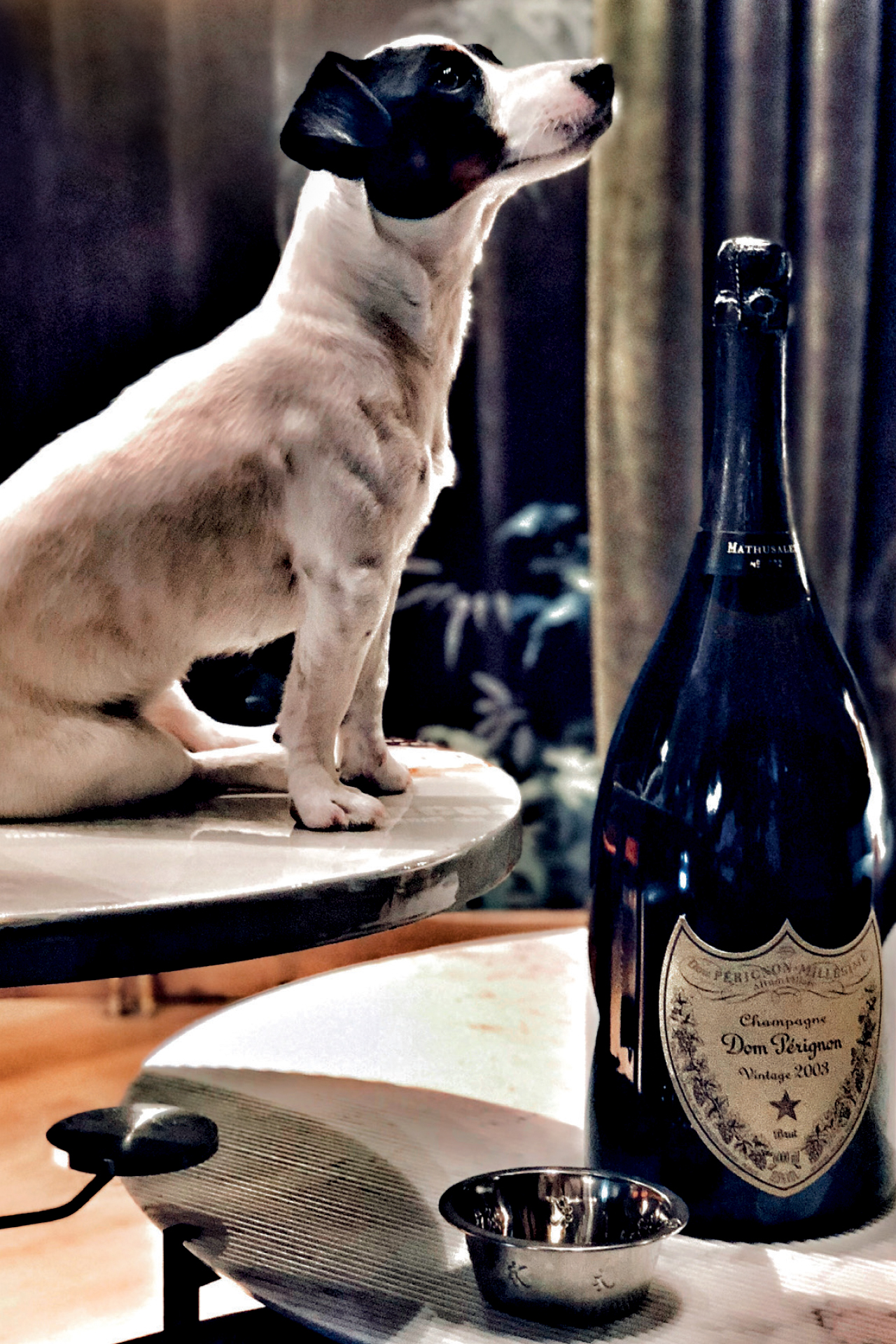 A pet-friendly restaurant
Balthazar is pet-friendly: our bowls are always full of fresh water, treats and biscuits for your four-legged friend.
And kid-friendly too
As parents of young children, we know very well how difficult it is to find a place in St Moritz where your kids can play at ease in a smoke-free environment while you enjoy the pleasures of social life. At Balthazar you can. Children are always welcome, here they can find board games, activity books, crayons and all the necessary to create, explore and have fun. You can come with your children at seven in the evening, have a cocktail while they have dinner, and then take them home. After six in the afternoon, when families come to have dinner or an aperitif, our attention to your kids' experience is truly limitless. Balthazar staff would often take them into the kitchen to discover the cooks' "secrets" or to make a pizza with the pizza chef. Making your children live a unique experience is one of our mission. We want make them feel like home. Or even better.