In the realm of Art and Design
Balthazar is a concept restaurant, an immersive experience in a world of pleasures. Interiors have been designed by Stefano Guidotti, while all its furniture has been produced by Baxter, the distinguished Italian leather company. But, as they say, God is in the details. So, while you enjoy the place, you might relax leafing through its complete collection of Taschen books – the renowned German publisher of art and rarities – with their wonderful and inspiring illustrations. This is just one of the boons that best expresses the soul of Balthazar, a place where you can nourish all your senses, an experience which is one of a kind. Maestro Giuseppe Fiorenza and his piano will take you on a unique journey, from classical to modern music, further enriching the Balthazar experience.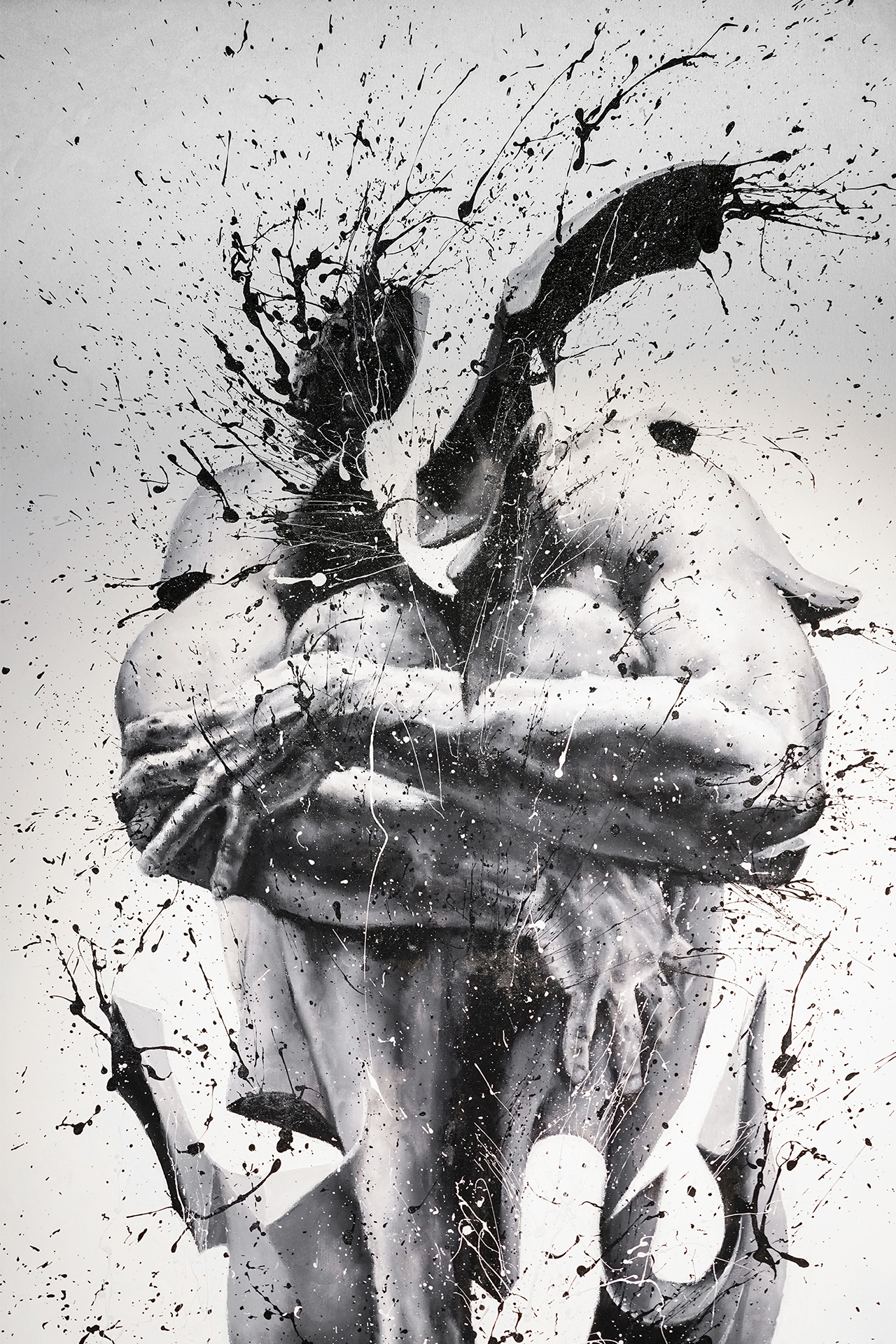 paolo troilo
Paolo Troilo is a great artist who paints with his fingers, but first of all he is a friend, a family member, and a Balthazar regular. He is passionate soul expressing his strength with extreme simplicity through incredible works that convey pure energy. True to his calling, Paolo has created an amazing mural – "The Missing Link" – a work of art that enriches the 10-metre wall at the entrance hall of Balthazar Downtown, a gift to us and to St. Moritz!
design furnishing by baxter
The award-winner "Libelle" bookcase by Baxter is used as a bottle holder, a cradle of lifestyle ideas and objects that adds a magical touch to Balthazar.
baxter's story
Italian design is not about creating objects. It is about evoking emotions in the beholders, enticing them in a unique and far-reaching experience, like the masterly balance of flavour of an Italian recipe. This is the story of the best Italian designers, artists who transform leather in a second skin, wood in an extension of our bodies, creating furniture that fit like a glove and bear witness to passing of time while hinting at the future.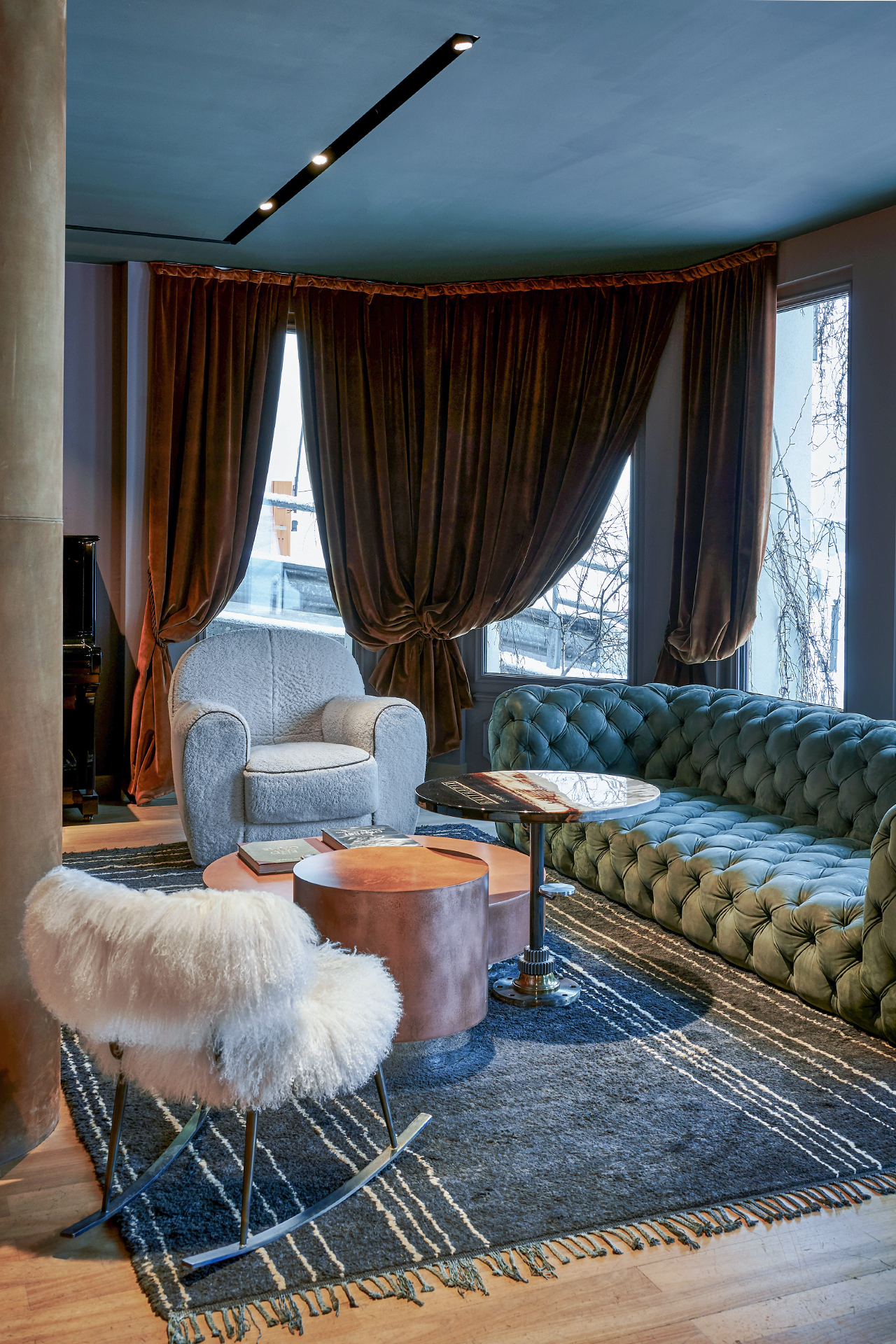 This is the story of a family, of two enlightened entrepreneurs like our friends Luigi and Paolo Bestetti; a story that cannot be appreciated without understanding the heritage of the typical Italian family company and its culture of craftsmanship. Luigi and Paolo's is a young and dynamic company, established in 1990 on the sound foundation of a century-old entrepreneurial tradition in the heart of the Brianza design district. A land that has always produced excellent furniture that – once an exclusive luxury for the aristocracy and the rising bourgeoisie of Northern Italy – is today within the reach of all the lovers of beautiful objects. Baxter is an all-Italian story with an international flavour, a personal interpretation of the English taste taking the art of leather craftsmanship to the next step.